This is my new haircolor. The orangest of the orange: Manic Panic's Electric Lava.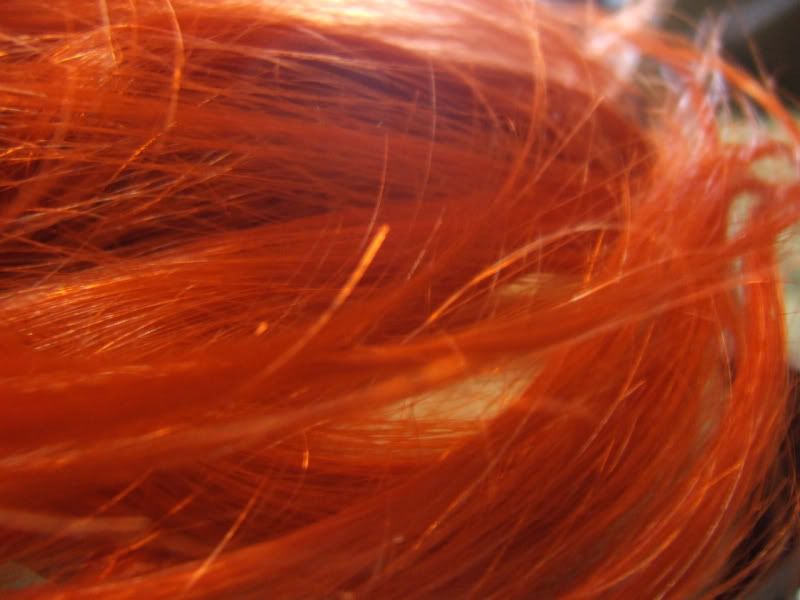 And... just if your curious about one of the best albums by one of the best bands ever, here is Mink Rat or Rabbit by the Detroit Cobras, another gem from Sympathy For The Record Industry
I've had this record on my mind this past week because I was in a conversation the other day about detroit garage rock, and obviously, the Cobras came up. This guy was trying to tell me that the pealer in this photo was Miss Rachel Nagy (vocals) herself. At the time I couldn't remember exactly what her head looked like, only her ass. When I got home I checked it out and now that I see it, I find it super hard to believe that it actually is her because why would she ever have a jerry curl? That hairdo just doesn't match. And where are her tattoos? Nope, i don't believe it.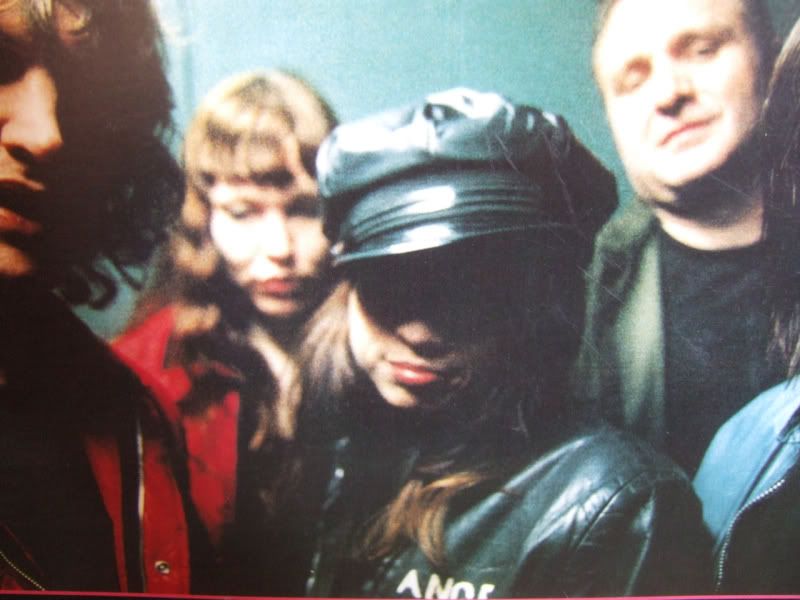 From L to R: Steve Shaw (guitar, vocals) Rachel Nagy (vocals) Maribel Restrepo (guitar, vocals) Damian Lang (drums, vocals) Jeff Meier (bass)
B sides!
p.s. there's a secret appearance by Meg White in this video. can you spot her?